Warehouse operations and inventory visibility software solution
Solution purpose:
A warehouse management tool with advanced features that helps you maintain a clear and up-to-date view over your inventory.
Platform features:
In order to simplify the inventory movement through your warehouse, our solution is chock-full of functions designed to automate your picking, packing, shipping, receiving, put-away, and cycle counts, while also providing real-time visibility of the products location and available quantity.
1. Real-time inventory visibility
2. Warehouse workforce management
3. Reporting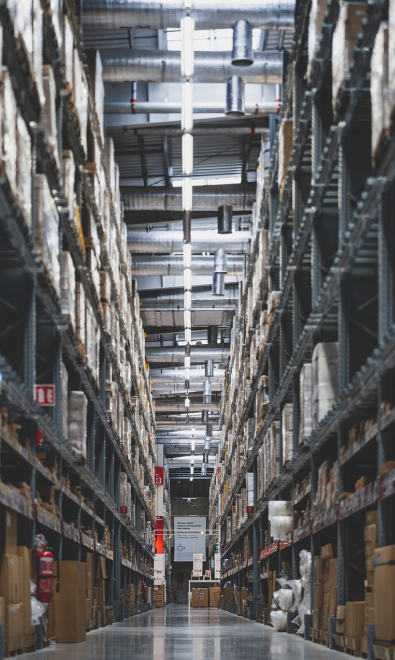 Key features
Real-time data collection – Follow up on all inventory updates and manipulations through real-time data collection.
Analyze Inventory Turns – Be always aware when stock is added or replenished, thus providing your inventory planners with the necessary information for accurate anticipation of purchasing cycles and manufacturing schedules.
Automate data capture – Customize mobile-driven workflows and automate the routine execution of such processes as picking, packaging, PO receiving, putting away, transferring, and physical counting tasks.
Improve Accuracy – Know exactly where each piece of a shipment should be located to speed up put-away, eliminate errors, and provide an audit trail for traceability.
The lot and serial tracking – Scan serial and lot numbers on picking and packing lists, thus eliminating shipment mistakes.
Perishable Inventory and Lot/Serial Traceability
Operate with shelf life and expiration dates to manage perishable inventory with first-expired-first-out picking. Capture and create lot and serial numbers for traceable inventory.
Catch weight – Manage goods weighed during the reception and/or picking, manipulating the price unit quantity instead of calculating using a conversion factor. The price unit functionality allows the manual changing of price unit quantity during pick list confirmation and sales order entry.
Assembly – Enable value-added services such as assembly, kitting, and light manufacturing.
Generate accurate reports
• Keep track of the quantity of the items that are shipped in and out from each of your warehouses and analyze their throughput.
• Measure and track workforce performance by workgroups, work areas, and process types, based on quantifiable goals.
Our Solution's main benefits
Syncs with your existing
software environment
Scalable features at your request
Compatible with third-party
scanning devices
On-site Deployment
(no subscription fees)
Integration approach
Cost-free Analysis
Define specific business goals in your company's operations
Customization
We make sure that our product is fully adapted to the existing workflow and is ready to meet your expectations
Integration
Sync with your existing software environment
Training
To get the most out of our solution, we provide face-to-face training with your staff and management teams
Related software products: